2019 is considered a promising year for labour export with a series of potential markets with good jobs and salaries are opening door for Vietnamese workers overseas.
Japan continues to be a favourite destination for many Vietnamese workers, and according to the Overseas Worker Management Department under the Ministry of Labour, Invalids and Social Affairs, the number of Vietnamese workers in Japan rises each year.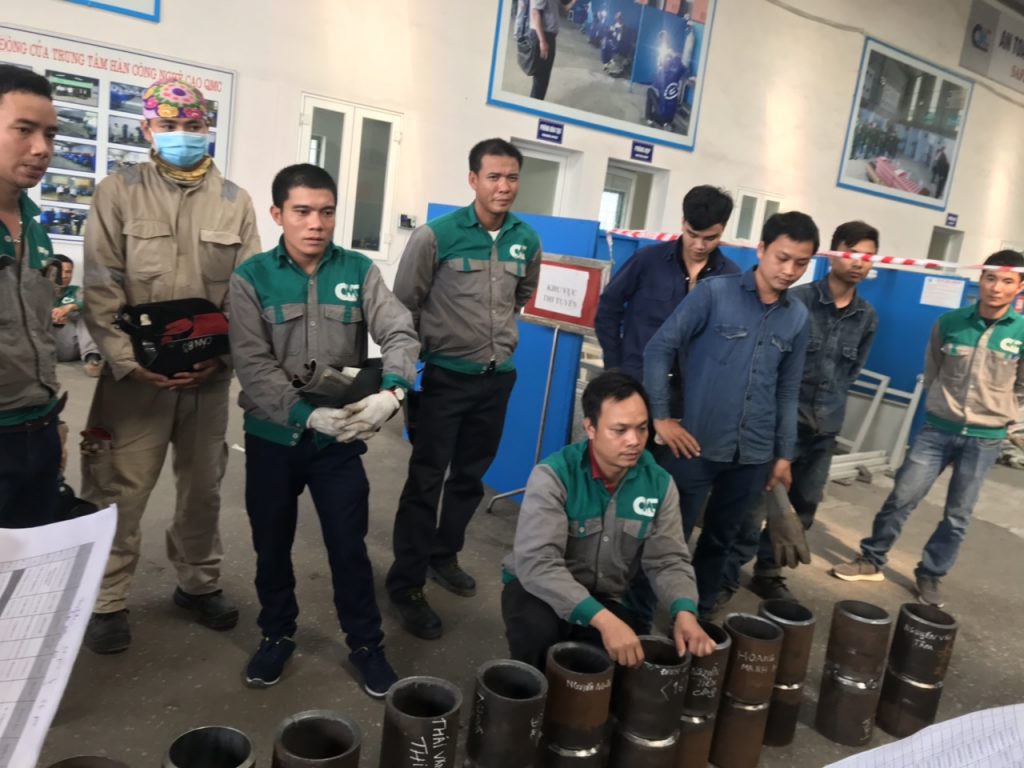 In 2013, Việt Nam exceeded for the first time the benchmark of 10,000 workers sent to Japan a year. The figure reached more than 30,000 in 2015 and more than 54,000 last year. There is currently an estimated 120,000 Vietnamese labourers working in Japan, the highest among 15 countries sending workers to Japan.
Particularly, in the last months of 2018, Japan overtook Taiwan (China) to become the country that received the largest number of Vietnamese workers. As of November 2018, Japan received more than 60,000 Vietnamese labourers, accounting for nearly 50 per cent of the total number of Vietnamese workers going to work abroad last year.
The number of Vietnamese workers going to Japan to work in 2019 is expected to increase strongly after the Japan's Cabinet last month approved an immigration bill to introduce 345,000 blue-collar foreign workers in the next five years. The bill, which will take effect from April, 2019, opens more job opportunities for Vietnamese workers.
Deputy director of the Overseas Worker Management Department Phạm Viết Hương said according to the bill, Japan will initially receive foreign workers working in 14 sectors, including construction, shipbuilding, agriculture, nursing, food production, electronics, automobile maintenance and repair and aviation.
"Basically, the Vietnamese human resources can meet Japan's demand following the new policy. However, in order to meet the industrialisation and modernisation demand, we will focus on sending labourers to work in the sectors such as shipbuilding, electronics, car maintenance and repair and aviation," he said.
European market
Labour markets in Europe also appear as potential markets for Vietnamese workers thanks to labour co-operation agreements signed between Việt Nam and some European countries late last year.
During a visit to Europe last November, Minister of Labour, Invalids and Social Affairs Đào Ngọc Dung signed Memorandums of Understanding on Labour Cooperation and Social Security with his Bulgarian and Romanian counterparts, creating hundreds of thousands of job opportunities for Vietnamese workers.
The signing of the labour cooperation agreement between Việt Nam and Bulgaria covers both labour export and vocational training, according to the overseas worker department. Việt Nam can supply 50,000 workers in six areas, including construction, garments and textiles, high technology agriculture and nursing.
Romania is also viewed as a potential market in Europe. It has high demand to receive foreign workers in sectors suitable with Vietnamese workers with reasonable wage level.
Minister Dung said Romania had a huge demand for foreign workers as its economy developed rapidly with an average growth rate of 5-7 per cent per year. Besides, a large number of Romanian workers have moved to work in Western European countries, causing serious labour shortage.
"Romania is currently in dire need for workers in many sectors as construction, production, agricultural product processing and welding industry," he said.
He also noted the department would guide Vietnamese labour export businesses to choose skilled workers to work in Romania and to negotiate and sign contracts with Romanian partners to ensure appropriate wage level, working conditions and other welfare policies for Vietnamese workers.
Romanian businesses and companies are expected to need hundreds of thousands of workers in the next few years. Vietnamese workers sent to Romania will be provided with accommodation and food with good working conditions and a basic salary of between US$600-1,200 per month.
More job opportunities abroad are opening up for Vietnamese workers, however, it requires Vietnamese workers to improve their skills, foreign language and labour discipline in order to tap these opportunities.
The number of Vietnamese workers sent to work abroad last year totalled 140,000, increasing nearly 7 per cent over 2017, according to the department. This was the fifth consecutive year the number has increased and exceeded 100,000.